Dr William Hughes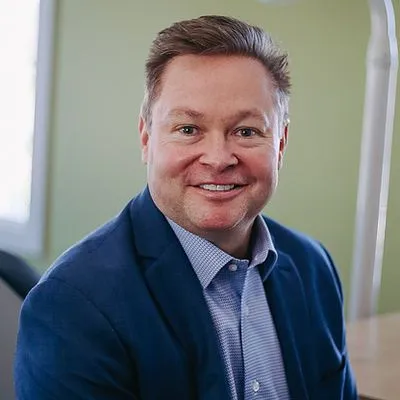 Dr. William Hughes
Austin, TX Dentist
Advanced Smiles Dental, P.A.
Dr. William Hughes was born near Seattle, Washington, where he spent many of his early years. As his father served during Vietnam for the US Air Force, Dr. Hughes traveled around the country with his family to Burleson, Texas, where he developed life-long friends and grew to love what the great state of Texas had to offer.
Years later, Dr. Hughes returned to Seattle with his family, graduating from the University of Washington (with honors) with a degree in Biochemistry. Dr. Hughes then received his Doctorate of Dental Surgery (with honors) from the University of Southern California in Los Angeles, California, with an education focusing on dental cosmetics and advanced surgical techniques. He served as the Vice President of his dental class and graduated in 2001. After dental school, Dr. Hughes received a much sought-after scholarship award to the US Navy, where served as a Lieutenant and Dental Officer. Lieutenant Hughes served honorably during Operation Iraqi Freedom as the Dental Department Head on the USS DUBUQUE LPD-8 overseas, honorably discharged in 2008.
After 7 years practicing in Sacramento, California, he sold his practice and made the pleasant move to Austin, enjoying the people, culture and lifestyle that Austin has to offer. He now lives happily in Leander, Texas with his beautiful wife, Mai and their two children Will and Emma. During his career, Dr. Hughes has received advanced training in multiple facets of dentistry, such as CEREC, implant surgery, endodontics, digital smile design/cosmetics and Invisalign, to name a few. Dr. Hughes believes that a patient deserves to be treated with individuality, dignity and respect. Dr. Hughes believes that everyone deserves a healthy mouth and a beautiful smile, and makes it his mission to provide this for all of his patients. He delivers these services with the utmost precision and a gentle touch.
Dr. Hughes enjoys all aspects of dentistry yet his favorite is the ability to restore his patients with an amazing smile time and time again. In his free time, Dr. Hughes enjoys reading, computers, hiking, biking, camping and many other outdoor activities with his family and friends, enjoying the fun and excitement that Texas has to offer.