Jennifer Laubach Dds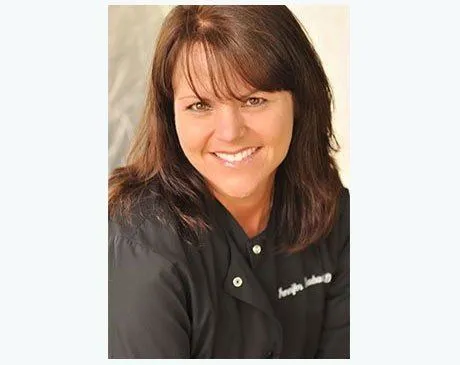 Dr. Jennifer Laubach
Austin, TX Dentist
Advanced Smiles Dental, P.A.
Dr. Jennifer Laubach, D.D.S., is a top-rated dentist offering skilled care for patients in and around Austin, Texas. She has been practicing dentistry in the Austin area since 1996. She provides both general and cosmetic dentistry. Dr. Laubach received her Biology Degree from St. Edwards University and her Doctor of Dental Surgery Degree from The University of Texas Health Science Center in San Antonio, Texas, the #1 ranked dental school in the nation by U.S. News and World Report. While in dental school, she received prestigious awards in both Academic Achievements and Excellence in Clinical Dentistry.
Dr. Laubach co-founded Advanced Smiles Dental with her best friend from dental school, Dr. Juli Eivens. Her office features a relaxing, spa-like atmosphere designed to help patients feel at ease. Dr. Laubach strives to make her patients happy with their smiles and give them the best experience they can have.
Dr. Laubach is an active member in the Academy of General Dentistry, American Academy of Cosmetic Dentistry, Spear Institute for Advanced Dental Education, and Spears Cerec Doctors. She has received many awards, such as America's Best Dentist and Texas Super Dentist. Dr. Laubach has many certifications, such as Oral Conscious Sedation, Nitrous Oxide Sedation, the NV Laser, Dental Oncology and the Cerec Cad-Cam one-day crown dentistry.
She has over 750 hours of continuing education. Some of the conferences and education programs attended were: Smile Makeovers, Esthetic and Cosmetic Dentistry, Implants and Implant Restorations, the Science of Conservative Veneers, Neuromuscular Dentistry, and Essential Reconstructive Techniques to name a few.
Dr. Laubach grew up in Georgetown, Texas. She is married with one son. She loves being involved in community activities. She has been involved with Susan G. Komen Cure for Cancer Awareness and the City of Austin public health and assistance. Dr. Laubach has a passion for dentistry. She takes great pride in helping people achieve oral health, making patients proud of their smiles and helping patients conquer their dental fears.